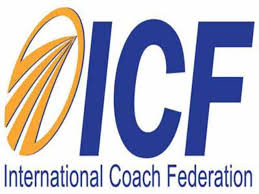 Coaching is a powerful tool to expand your mind, explore your purpose and achieve your leadership potential.
I am an International Coach Federation (ICF) certified coach and my practice is grounded in behavioral science, emotional and social intelligence, and neuroscience research. My compassionate and supportive presence enables leaders to productively manage work stress, fight burnout, and enhance their leadership effectiveness.
When you feel you're being held back from achieving a goal, it's usually because of an underlying assumption or belief you might not even know you have. My job as a coach is to help you identify and challenge those beliefs, and tap into the power that will help you reach your goals.
The Process:
We will work together to ensure my coaching program is the right fit, and establish a cadence for our sessions (typically once or twice a month, for six to twelve months)
Using feedback from key stakeholders and psychometric assessments, I will work with you to create an individualized development plan
Your goals will drive the coaching process, and I will help you navigate roadblocks along the way
What to Expect:
Confidentiality – Everything we discuss is considered confidential. The more openly you share, the more you will get out of our sessions.
Presence – Personal growth requires focus. Eliminating distractions during our sessions is the greatest gift you can give to yourself.
Commitment – The first step is showing up. If a session needs to be cancelled by either you or me, we will give a minimum of 48 hours' notice and commit to rescheduling within 24 hours.